Celtic FC Coaches Tour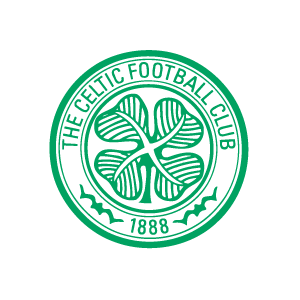 Celtic FC was established in 1887, and played its first game in 1888. Celtic has won the Scottish League Championship on 42 occasions, most recently in the 2007/08 season, the Scottish Cup 35 times and the Scottish League Cup 14 times. Celtic's home stadium is Celtic Park, the biggest soccer stadium in Scotland, with a capacity of 60,832. In 1967, Celtic became the first British team, and only Scottish team, to win the European Cup: the players, subsequently known as the Lisbon Lions, were all born within a 30-mile radius of Parkhead. Celtic won every competition they entered that season: the Scottish League Championship, the Scottish Cup, the Scottish League Cup, the European Cup and the Glasgow Cup. Celtic also reached the 1970 European Cup Final. In 2003, Celtic reached the UEFA Cup Final. An estimated 80,000 Celtic supporters travelled to Seville for the occasion. Celtic fans received awards from UEFA and FIFA for their behaviour at the match. The club was estimated to have a fan base of nine million people, including one million in North America. Come and join us for the 2012 Celtic FC International Coaches Symposium
"Celtic FC Youth Academy now wants to give you the opportunity to observe first hand the coaching and development methods currently being used in the system right now to develop Champions League class player for the Club"
"The Celtic Way"
"The Celtic FC International Coaches Symposium will be overseen by Celtic FC Head of Youth and Academy, Chris McCart."
Course information
From April 4-6, 2013 Celtic FC organizes an International Coaches Symposium for coaches and soccer lovers from all over the world. The symposium content is designed by Celtic FC and all elements in the course are updated to the latest training and coaching principles. Should you be interested, do not hesitate to register in time because space is limited!

Course level
The level of the course is comparable with UEFA B- (Basic) Course, with some elements of A- and Pro-level (especially the analysis of Pro-matches and special topics are on the highest level). Participants in this course will receive a Certificate of Participation. There will be no formal testing on knowledge and skills and coaches do not receive a diploma, due to the different entrance levels of the participants and the specific and non-comparable contents of this program in relation to other coaching programs.
Who can participate? Participants must have:
Good knowledge and experience of working with youth team and elite players
A sound knowledge and understanding of age and stage of player development, systems of play and match analysis
Accommodation & Transfers
The course will be held at the official training center of Celtic FC as well as at Celtic Park. Participants will be accommodated at the Ibis Hotel in Glasgow. The hotel address is: 220 West Regent Street, G2 4DQ – Glasgow, United Kingdom, Tel. 0141-2256000 Website:
http://www.ibishotel.com/gb/hotel-3139-ibis-glasgow-city-centre/index.shtml
. All transfers needed are included. During the course, the course manager will be available to assist you in case of questions and problems.
Provisional Itinerary
Tuesday, April 2, 2013
Departure to Glasgow

Wednesday April 3, 2013
Arrival Glasgow. Rest of day at leisure


Thursday April 4, 2013
9am - Registration & Welcome at Celtic Park
10am - Chris McCart 'The Celtic Youth Academy'
11am - Greig Robertson 'The Celtic International Development Academy'
12pm - Lunch at Celtic Park
1pm - Tommy McIntyre 'The Next Gen Series – The Benefits'
2pm - Transfer to Lennoxtown
3pm - Iain Coll Practical
4pm- Tommy McIntyre Youth Team Practical
5pm-Michael O'Halloran Practical
6pm-Michael O'Halloran Theory
7pm-Sharing Best Practice Partner Club Practical Session
8pm-Transfer to Hotel

Friday April 5, 2013
7am- Transfer to St Ninians
8am-School Project U14/U15/U16 Practical Sessions
9am-Breakfast
10am-Paul McLaughlin 'Educating Players for Life'
11am-Transfer to Celtic Park
12pm-Peter Lawwell 'Developing a World Class Football Club'
1pm-Lunch at Celtic Park
2pm-Stevie Frail / John Kennedy Development Squad Theory
3pm-Transfer to Lennoxtown
4pm-Stevie Frail / John Kennedy Development Team Practical
5pm-Martin Miller 'The Power of Positive Coaching'
6pm-Martin Miller 'Ball Manipulation and Developing Technique'
7pm-Colin Meldrum Goalkeeping Practical
8pm-Transfer to Hotel

Saturday April 6, 2013
9am-Transfer to Lennoxtown
10am-Youth Academy Matches U11S and/or U12s
11am-Youth Academy Matches U11s and/or U12s
12pm-Transfer to Celtic Park
1pm-Pre Match Hospitality
3pm- CELTIC FC V HIBERNIAN FC
3:45pm-Half Time Hospitality
4pm-CELTIC FC V HIBERNIAN FC
5pm-Post Match Hospitality
6pm-Neil Lennon Match Analysis and Q&A
7pm-Transfer to Hotel

Sunday, April 7, 2013
Departure flight from Glasgow

Participant prices Celtic FC International Coaches Symposium
Option A) US$ 2,699.00
Accommodation in a double room with 2 twin beds (share a room with another participant), private bathroom and TV
Option B) US$ 2,859.00
Accommodation in single room with private bathroom and TV
In case you would like to arrange your own airline reservations, you can deduct $ 800.00 from the participant prices. We will only arrange your airport transfers if you arrive and leave (approx.) the same time as the other participants.
Included is:
4 nights hotel accommodation Ibis type of hotel
2 meals per day
All ground transportation needed for the symposium program
Symposium participation fees
Cutting edge presentations from Celtic FC Youth Academy staff
Celtic vs. Hibernian game ticket
Observe youth training sessions + feedback
USB stick pre loaded with unique Celtic FC coaching session
Nike tactic folder
Celtic FC 2013 Coach Convention polo shirt
Q&A session with Celtic FC Youth Academy staff after every session
Unique access to some of the most qualified and advanced youth coaches in Europe
Airfare, taxes and fuel surcharges from Newark airport (other gateways are available at an extra cost. Approx. supplements are between $ 150-$250 from other East Coast gateways; between $ 250-$350 from Midwest gateways and between $ 300-$350 from West Coast gateways).
Excluded is:
Travel and Medical Insurance
Personal expenses and drinks
Payment schedule:
Deposit with application:
$ 1,500 deposit (non refundable)
7 weeks prior to start of symposium: Balance due.
Payments by checks payable to: L & J Group, Inc.

Application, general release, resume and medical release forms.
Please have every individual coach complete these forms and mail them to us with each coaches resume.
Download Application Form